Welcome to Nikhil-Sinha.com!
Bollywood, is the nickname given to the Indian film industry. The term is a play on words, blending Bombay and Hollywood together. The exploding growth of the Indian film industry has seen the development and release of so many movies that Bollywood has surpassed and even doubled that amount of releases that Hollywood produces in a typical year.
More recently, the Indian television industry has seen a dramatic growth within the past two decades. Nikhil Sinha, provides a brief overview of the Indian television industry.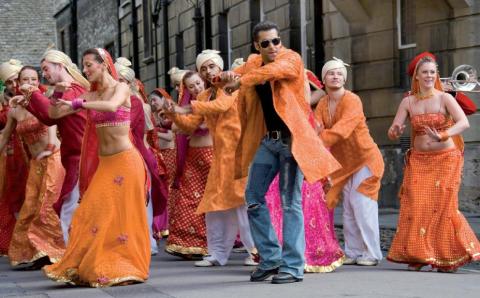 The Indian television system is one of the most extensive systems in the world. Terrestrial broadcasting, which until the last decade, has been under the sole control of the government, provides television coverage to over 90% of India's 900 million people.
By the end of 1996 nearly 50 million households had television sets. International satellite broadcasting, introduced in 1991, had spread across the country because of the rapid proliferation of small scale cable systems. By the end of 1996, Indians could view dozens of foreign and local channels and the competition for audiences and advertising revenues was hotly contested. In 1995, the Indian Supreme Court held that the government's monopoly over broadcasting was unconstitutional, setting the stage for India to develop into one of the world's largest and most competitive television environments.
In the following pages, Nikhil Sinha explores the origins of Indian Television and the issues that surround its growth and future. Below are links which discusses the history of Bollywood further.
Links to Bollywood History